Swaraj 744 XM

swaraj

744 XM

Swaraj 744 XM is a 33.55 – 37.28 kW (45-50hp) category tractor that comes equipped with constant mesh side shift gear box which provides more comfort through easy engagement of gears and more leg space. The tractor has higher capacity sensilift hydraulics, multi-speed forward and reverse PTO, power steering, dual clutch and oil immerse brakes.
Download Brochure
At a Glance
No. Of Cylinder : 3
Power Category : 33.55 – 37.28 kW (45-50 HP)
Engine : 3308 cm3
Brakes : OIB
PTO r/min : 540 r/min CR-PTO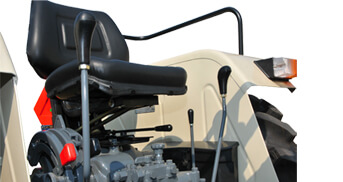 Easy engagement of gears - More leg space - More Comfort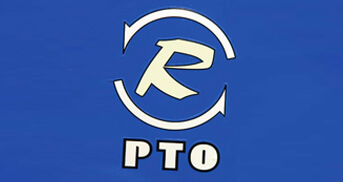 Provides high r/min on PTO even at low engine r/min, hence saves fuel on applications like alternator ,thresher & genset. Hence more fuel savings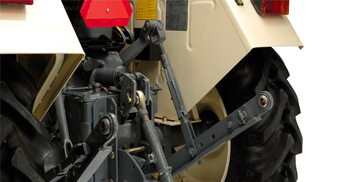 Made for smooth & efficient operation, maintains uniform depth during seed drill operation, helps lifting loaded trolley & carry out heavy implements
Engine
Model: RB-30 XM +
Power: 33.55 – 37.28 kW (45-50 HP)
Type: 4 Stroke, Direct Injection, Diesel Engine
No. of Cylinders: 3
Bore and Stroke: 110 X 116 mm
Displacement: 3307 cm3
Rated Engine Speed 1800 r/min
Air Cleaner: 3- Stage Oil Bath Type
Cooling System Water Cooled with No loss tank. Oil Cooler for engine oil
Clutch
Clutch Standard: Dual Clutch
Clutch Optional: Single Clutch
Gear Speeds
No. of Gears: 8 Forward, 2 Reverse speeds , Side shift levers
Forward: 2.6 to 29.6
Reverse 2.6 & 10.4
PTO
PTO Speed: Standard 540 r/min
PTO Speed: Optional 540 r/min & CR-PTO with multi speeds
Brakes
Brake type: Standard Oil Immersed Brakes
Brake type: Optional NA
Steering
Standard: Mechanical Steering with Heavy Duty single drop arm for better maneuverability & comfort to operator.
Optional: Power steering
Hydraulics
Live Hydraulics: 2 Levers (PC/DC) & One Toggle Switch live hydraulic system having automatic position & draft with mix control A) Position control: To hold lower links at any desired height. B) Automatic draft control :To maintain uniform depth C) Mix Control : For optimum field output D)Toggle switch - To maintain the same implement level in field during cultivation
Lifting Capacity: 1700 kg at lower link ends.
Linkage: 3 point linkage suitable for Category-I & II type implement pins.
Tyre Type
Front: Tyre Standard 6.00 x 16
Rear: Tyre Standard 13.6 x28
Front Tyre /Rear Tyre Optional: 6.00X16/14.9X28
Electricals & Electronics
Electricals: 12 V, 88 Ah. Battery Starter motor & Alternator
Instruments: Engine r/min cum hour meter with direction indicators, Fuel Gauge, Ammeter, and Water Temp. Gauge & Oil Pressure Indicator.
Weights & Dimensions
O.A. Length: 3555 mm
O.A. Width: 1730 mm
O.A. Height: 2290 mm
Wheel Base: 2140 mm
Min. Ground Clearance: 400 mm
Weight of Tractor: 2080 kg
Wheel Track Front: 1330 mm
Wheel Track Rear: 1350 mm (with 13.6*28 Tyre type)

IT'S EASY TO JOIN THE SWARAJ FAMILY
Begin your journey with us by finding the nearest dealer as per your location.
Change Location