Swaraj 969 FE
swaraj

969 FE

The new Swaraj 969 FE is 49.2-52.1 kW (66-70 HP) category tractor. It is full of brilliant features to fulfill the needs of every farmer. 969 FE, a tractor that can overcome any obstacle, is built on the pillars of power, trust and reliability. The engineers at Swaraj have a keen understanding of farmers' needs because most of them are farmers themselves. It is this very expertise of theirs that makes the Swaraj 969 FE stand apart from the rest.
At a Glance
No. Of Cylinder : 3
Power Category : 49.2-52.1 kW (66-70 HP)
Engine : 3478 cm3
Brakes : Oil Immersed type disc brakes
PTO r/min : 540, 540E, 8 Multispeed forward aur 2 reverse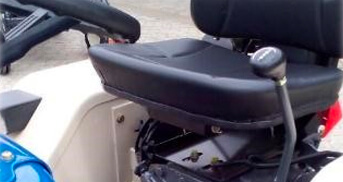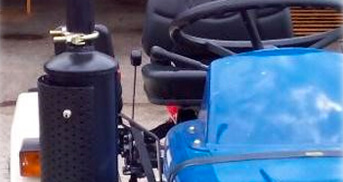 Without falling in branches easily access in orchards
Engine
Power: 49.2-52.1 kW (66-70 HP)
Type: 4 Stroke, Direct injection, Turbocharged Diesel engine
No. of Cylinders: 3
Bore and Stroke: 110 X 122 mm
Displacement: 3478 cm3
Rated Engine Speed: 2000 r/min.
Air Cleaner: Dry type
Cooling System: Water Cooled with no-loss tank
Clutch: Mechanically actuated double clutch (independent PTO) with cerametallic friction lining Bigger 12 clutch
Forward: 0.90 to 33 kmph (standard)
Reverse: 2 & 24 (standard)
No. of Gears: 12 Forward, 3 Reverse speeds
PTO speed: 540, 540E, Multispeed 8 Forward & 2 Reverse PTO
Brake type: Oil-Immersed multi disc brakes
Steering type: Power steering
Hydraulics: Live Hydraulics
Lifting Capacity: 2200 kg at lower link ends
Linkage Category:2 with fixed type lower links
Front Tyre: 7.50 x 16
Rear Tyre: 16.9 x 28
Electricals: 12 V, 100 Battery starter motor & alternator
Instruments: Digital instrument cluster
O.A. Length: 3705 mm (with lower link horizontal position)
O.A. Width: 1915mm
O.A. Height: 2300mm
Wheel Base: 2210mm
Min. ground Clearance: 367 mm
Weight of Tractor: 2690 kg
Wheel track "Front": 1410 mm
Planetary reduction for longer life and low maintenance

IT'S EASY TO JOIN THE SWARAJ FAMILY
Start your journey with our nearest Dealer as per your current location.
Change Location