Team
THEIR PASSION DRIVES OUR VISION
Mentored by experienced leadership that inspires every Swaraj member to excel.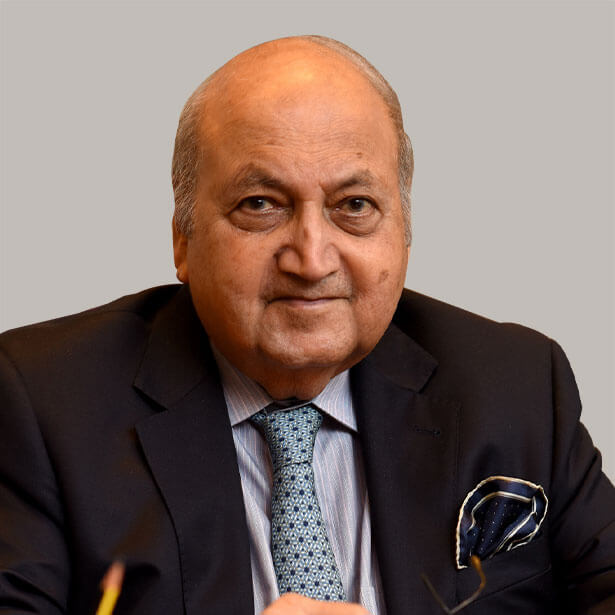 Keshub Mahindra
Chairman Emeritus, Mahindra & Mahindra Ltd
Mr. Keshub Mahindra, Chairman Emeritus of Mahindra & Mahindra Ltd., is a graduate from Wharton, University of Pennsylvania, USA. After joining the Company in 1947, he became the Chairman in 1963.

He is a well-known philanthropist who has redefined good corporate governance in India. He has been appointed by the Government of India to serve on many Committees including the Sachar Commission on Company Law & MRTP and the Central Advisory Council of Industries. In 1987, he was awarded the Chevalier de l'Ordre National de la Legion d'honneur by the French Government. From 2004 to 2010, Mr. Mahindra was a Member of the Prime Minister's Council on Trade & Industry, New Delhi.

Mr. Mahindra is a member of the Apex Advisory Council of ASSOCHAM and is the President Emeritus of the Employers' Federation of India. He is an Honorary Fellow of the All India Management Association, New Delhi and a member of the Council of the United World Colleges (International) in the United Kingdom.

He has also served on several Boards and Councils in both the private and public domain, including SAIL, Tata Steel, Tata Chemicals, Indian Hotels, IFC and ICICI. Mr. Mahindra was also the Founder Chairman of HUDCO (Housing and Urban Development Corporation Limited); Vice-Chairman of Housing Development Finance Corporation Ltd; Chairman Mahindra Ugine Steel Co. Ltd; Director of Bombay Dyeing & Manufacturing Co. Ltd. and Bombay Burmah Trading Corporation Limited.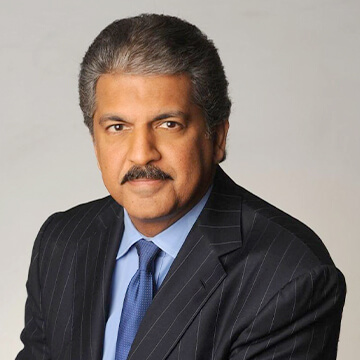 Anand Mahindra
Chairman – Mahindra Group
Mr. Anand Mahindra is the Chairman of the US $20.7 billion Mahindra Group. His tenure has seen the Group expand in Indian and International market across major industrial sectors from automobiles and agriculture to IT and aerospace. The Group has also grown inorganically through acquisitions such as Ssangyong Motors, Reva Electric Car Company, Satyam Computer Services, Peugeot Motorcycles, Gippsland Aeronautics, Aerostaff Australia, Holiday Club Resorts, and Pininfarina S.p.A. Anand Mahindra is not just an intelligent businessman but also has a charitable personality with over 6 million followers on Twitter. Mr. Mahindra also initiated the Nanhi Kali programme, which, for the last two decades, has provided over 330,000 under-privileged girls access to high quality education.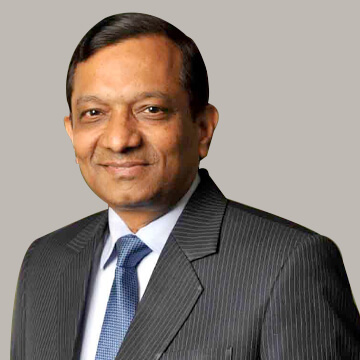 Dr. Pawan Goenka
Managing Director & CEO, Mahindra & Mahindra Ltd
Dr Pawan Goenka earned his B.Tech in Mechanical Engineering from IIT, Kanpur and PhD from Cornell University, USA. He is also a Graduate of the Advanced Management Program from Harvard Business School.
Before joining Mahindra, he had worked with General Motors' R&D Center in Detroit, from 1979 to 1993. Thereafter, he was appointed as General Manager (R&D) in Mahindra. During his R&D tenure, he managed the development of Scorpio – India's first indigenously built SUV. He was appointed COO (Automotive Sector) in April 2003, President (Automotive Sector) in September 2005, President (Automotive & Farm Equipment Sectors) in April 2010, Executive Director and Group President (AFS) in April 2015, and Managing Director of Mahindra & Mahindra Ltd, in November 2016.
Pawan has been honoured with numerous awards during his career. He received the Extraordinary Accomplishment Award from General Motors in 1986, the Burt L. Newkirk Award for the year 1987, the Charles L. McCuen Achievement Award from General Motors for the years 1985 and 1991, an Outstanding International Advisor Award from SAE in 1997, and a Distinguished Alumni Award from IIT, Kanpur in 2004. He received the Engineering Excellence Award 2012 from SAE India Foundation. He is a Fellow of SAE International and of The Indian National Academy of Engineers.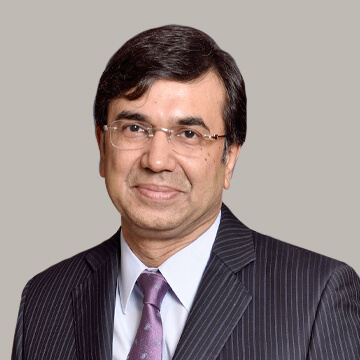 Rajesh Jejurikar
Executive Director (Auto & Farm Sectors)
Rajesh Jejurikar is the President of the Farm Equipment Sector (FES) and a Member of the Group Executive Board. He also takes care of Swaraj Engines Limited and the Mahindra Two Wheelers businesses.
An MBA from S.P. Jain Institute of Management. Rajesh attended the Advanced Management Program at The Wharton School, University of Pennsylvania and was awarded the British Chevening Scholarship to study at the Manchester Business School, UK. Rajesh joined the Automotive Sector as Vice President – Marketing in 2000. His role was expanded in 2003, when he was appointed Executive Vice President – Sales & Marketing for the Automotive Sector.
In 2005, Rajesh was given additional responsibility as the Managing Director of Mahindra Renault, where he oversaw the development and launch of the Logan in India. In 2008, he became Chief of Operations of the Automotive Sector and when Automotive & Farm Equipment Sector (AFS) was formed in 2010, he was appointed Chief Executive of the Automotive Division.
He is a board member of of several companies including Mahindra USA, Mitsubishi Mahindra Agricultural Machinery Co. Ltd (Japan), Peugeot Motocyles (France), Hisarlar Makine Sanayive Ticaret Anonim Sirketi (Turkey), Erkunt Traktor Sanayi A.S. (Turkey), Mahindra First Choice Wheels Ltd, Trringo.com Ltd and Swaraj Engines Ltd.
He is a visiting faculty at S. P. Jain Institute of Management and is on their Governing Body as well.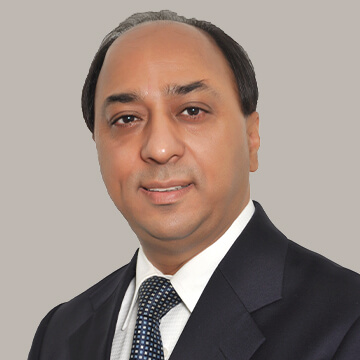 Hemant Sikka
President - Farm Equipment Sector
Hemant Sikka is President of the Farm Equipment Sector of Mahindra & Mahindra Ltd and a member of Group Executive Board. He also oversees the Powerol Genset Business. Hemant also serves on the boards of several group companies.
Mahindra is a USD 20.7 bn federation of companies based in Mumbai, India, that employs more than 240,000 people in over 100 countries. It enjoys a leadership position in utility vehicles, information technology, financial services and vacation ownership in India and is the world's largest tractor company; by volume. It also enjoys a strong presence in agribusiness, aerospace, commercial vehicles, components, defense, logistics, real estate, renewable energy, speedboats and steel, amongst other businesses.
Prior to this Hemant was President-Chief Purchase Officer and managed a spend of Rs. 35,000 Crs for the Auto & Farm Sectors and led the business of Genset & Spares. He was earlier Head Purchase - SsangYong Motors, South Korea, a group subsidiary of Mahindra and played a key role in the purchasing domain by building strong business relationships with Korean suppliers and led the SsangYong purchase team in significantly reducing material costs.
Before his assignment in SsangYong Motors, Hemant was Head Manufacturing - Automotive Sector. He focused on workmen involvement in improving quality and concluded long term wage agreements with workmen unions.
Previously spent 9 years with automobile company, Maruti Suzuki.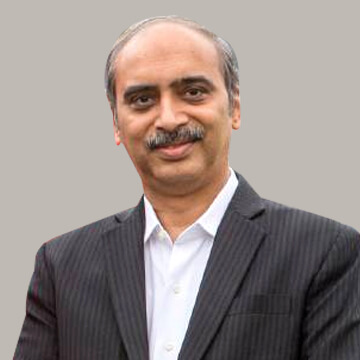 Harish Chavan
Harish Chavan holds a degree in Mechanical Engineering from VJTI (Mumbai) as well as Finance from NMIMS (Mumbai). His association with the Mahindra Group is a successful stint of 21 years. Harish currently heads the tractor division of Swaraj Tractors. Under his leadership, Swaraj Tractor has achieved various milestones, including the recent one i.e. production of the 15th lakh tractor, which was none other than Swaraj 735FE, one of the company's highest-selling models.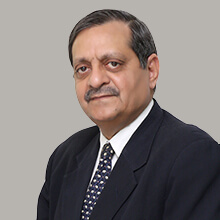 Rajiv Rellan
Chief of Sales and Marketing, Swaraj Division
Rajiv Rellan holds a degree in mechanical engineering. He is a known stalwart of the industry with over 37 years of experience in Automobile & Tractor Industry. His association with Mahindra Group is a successful stint of 20 years. Rajiv currently heads the National Sales & Customer Care for Mahindra and Mahindra, Swaraj Division.