Enabled Women for Multiple Growth Opportunities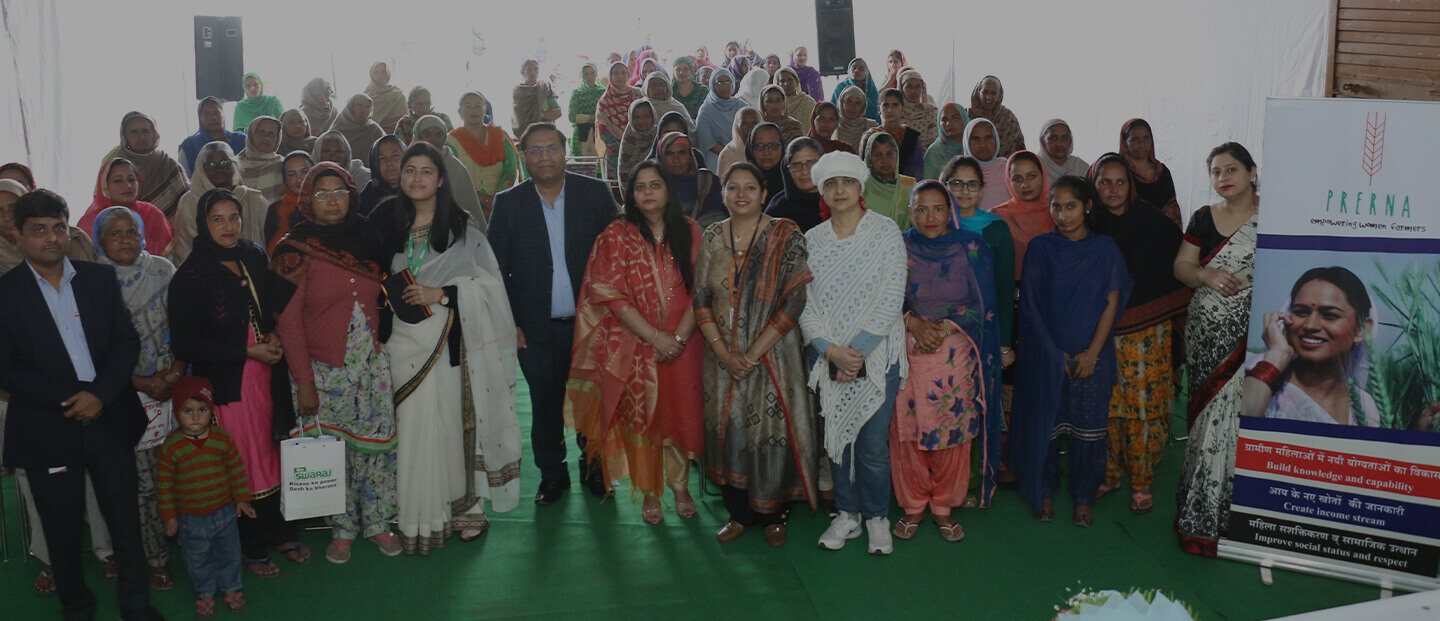 Project Prerna: An Initiative for Women Empowerment
Project Prerna envisages to train women with skills and techniques that helps them in generating income & leads to empowerment.
Enabled Women for Multiple Growth Opportunities
PRERNA is based on the insight that women are often the invisible face of agriculture. There are 100 million women involved in agriculture in India, many of whom work for long hours in fields and also off the fields but their true potential is still to be realized.
Project Prerna aims at generating livelihood opportunities for women farmers - through sustainable solutions. The major objective of Prerna is not only to make women economically empowered but also imparting self-confidence among the women farmers. These are designed through a participatory approach keeping in mind the needs and aspirations of the community. The major focus areas are
Forming or supporting the existing Women SHGs through which these women are empowered by training them in savings, developing entrepreneurial and technical skills, raising income opportunities and much more.
Training women in agricultural techniques is the second major focus of Prerna. Women are being trained on dairy farming and organic kitchen garden etc.